Halloween is a fantastic time for families to come together, don their spookiest costumes, and enjoy some ghoulishly fun entertainment. If you're searching for kid-friendly movies that capture the spirit of the season without giving your little one's nightmares, we've got you covered. Here are 06 Halloween movies suitable for kids that combine just the right amount of spooky, silly, and spectacular.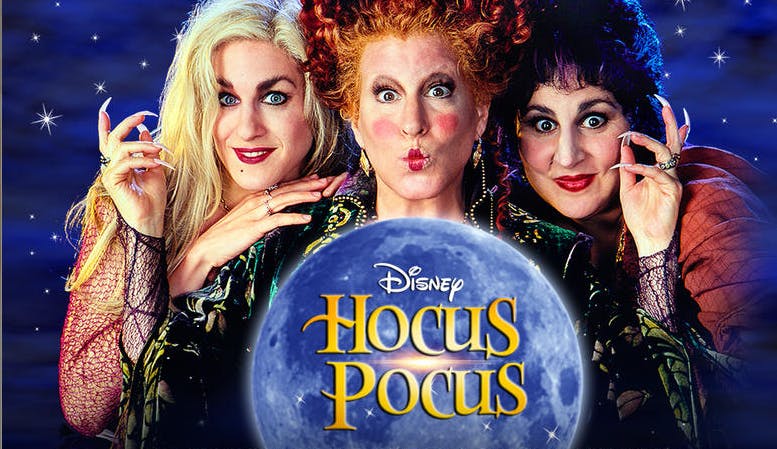 Hocus Pocus is a clean, child centric movie that does not aim to corrupt the already corrupted souls of your dear children. With zero profanity, gore and stellar cast this movie aims to entertain above anything else.
Plot: Three witches who died in 1693 – (Kathy Najmy), Sarah (Sarah Jessica Parker), and Winifred (Bette Midler) are resurrected on Halloween night and wreak havoc in modern-day Salem.
Highlights: This comedic classic feature a dash of magic, a pinch of sisterly squabbles, and plenty of Halloween charm.
Casper is probably the least scary ghost in pop culture, and all for good reason. This friendly ghost is friendlier than your average puppy. Also known as the friendly ghost, Casper captured the love and imagination of a generation that resonates even 28 years after its cinematic debut.
Plot: Young, sympathetic ghost Casper (voiced by Malachi Pearson) resides happily in a Maine mansion. When expert James Harvey (Bill Pullman) shows up to speak with Casper and the other ghosts, he brings his teenage daughter Kat (Christina Ricci) with him. Casper falls in love with Kat right away, but their blooming romance is strained not only by his transparency but also by his mischievous phantom uncles.
Highlights: "Casper" is a heartwarming tale about friendship, making it a perfect choice for a family movie night.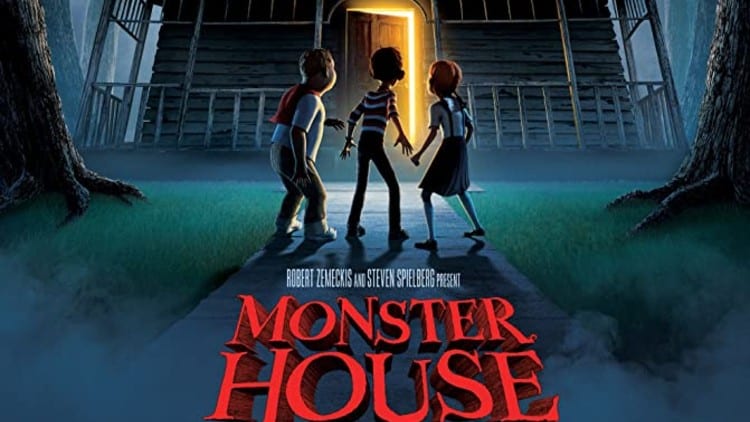 Monster house boasts of an entire original story not based on any existing source material. That's if you don't count the tricycle scene at the beginning of the movie, Which is a homage to Stanley Kubrick's film rendition of Stephen King's The Shining.
Plot: No adults take three young people's (Mitchel Musso, Spencer Locke, and Sam Lerner) claims that a nearby house is inhabited by a thing that intends to harm them seriously. The three have till Halloween to figure out how to demolish the building without causing horrifying deaths to innocent trick-or-treaters.
Highlights: This animated adventure is suspenseful and ideal for older kids who want a thrill without the chill.
"Nightmare" combines elements of terror, humour, and musicality with elements of fantasy, suspense, and horror. This is typical of other Burton productions.
Plot – The movie recounts the antics of Jack Skellington, the adored pumpkin king of Halloweentown, who has grown weary of his yearly pattern of terrifying people in the "real world." Jack finds a new lease of life when he unintentionally stumbles onto Christmastown, which is full of vibrant colours and friendly people. Jack then hatches a plan to take control of Christmas by kidnapping Santa Claus and assuming the role
Highlights: With unique stop-motion animation and unforgettable music, this movie effortlessly blends the worlds of Halloween and Christmas.
Given that Bram Stoker's Dracula was written in 1896 and published in 1897, this film keeps loyal to the Dracula legend. As if it were a retelling of the original Stoker novel, this movie truly follows the classic Dracula plot in chronological sequence.
Plot: At Count Dracula's (Adam Sandler) Hotel Transylvania, an opulent resort where they can be themselves without humans around to annoy them, monsters travel to get away from it all. Dracula invites the Mummy, the Invisible Man, and other creatures to a special birthday celebration for his daughter Mavis (Selena Gomez) on a certain weekend. Unexpected complications arise when a regular person unintentionally crashes the party and falls in love with Mavis.
Highlights: An animated and light-hearted film with a delightful mix of humour and spookiness, perfect for family viewing.
This movie was based on a nineteenth century Russian-Jewish folktale, which Joe Ranft introduced to Burton while they were finishing The Nightmare Before Christmas (1993)
Plot: Victoria's (Emily Watson) and Victor's (Johnny Depp) families have planned their wedding. Victor is anxious about the ceremony despite the fact that they get along well. He is practising his lines for the wedding in a woodland when a tree branch transforms into a hand and drags him to the afterlife. It belonged to Emily, who wanted to wed Victor but was assassinated after eloping with him. Before Victoria marries the evil Barkis Bittern (Richard E. Grant), Victor needs to return aboveground.
Highlights: This Tim Burton stop-motion masterpiece combines a touching storyline with his signature gothic style.
These Halloween movies for kids are a fantastic mix of spooky, silly, and spectacular. Whether your family prefers light-hearted laughs, spooky adventures, or heartwarming tales, there's something on this list for everyone. So, gather the family, make some popcorn, and enjoy a spooktacular Halloween movie night with these fantastic films!