Why, oh why, should you film in Sri Lanka? Just like it takes more than a pretty face to be a successful actor, it takes more than a pretty place to be a great film location. Don't get us wrong; being pretty surely helps, as it's no secret that Sri Lanka is indeed an exotic filming location for most producers. But today we are going to speak about the nitty-gritty facts of why any film producer should select Sri Lanka as their next film location.
It is cheap to film in Sri Lanka.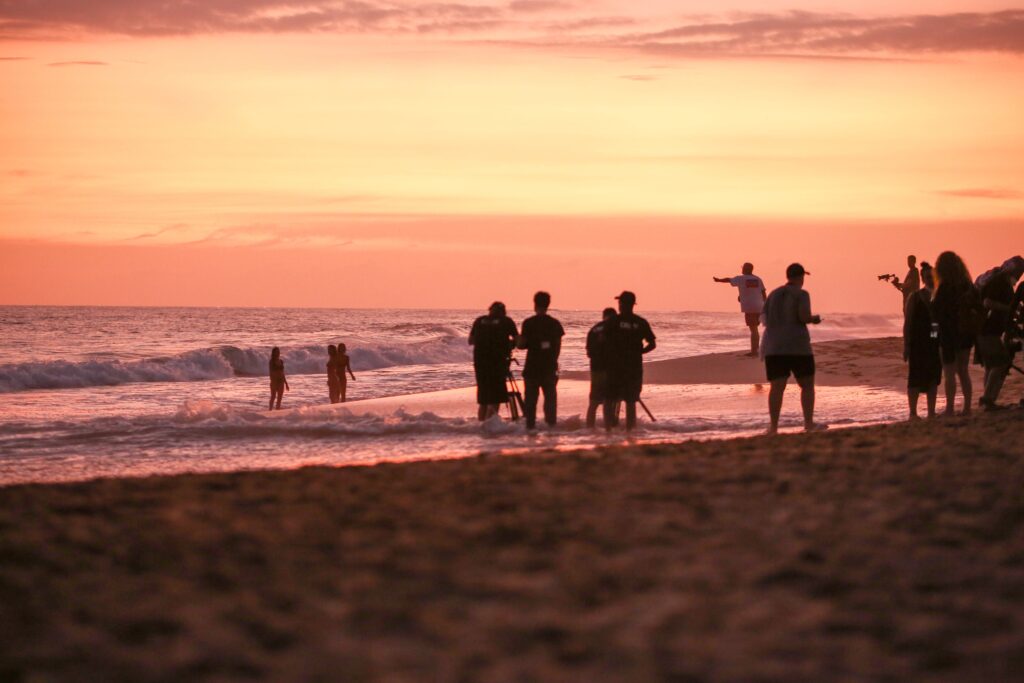 Let's face it, no production can escape the confines of a budget. Sri Lanka is currently in an economic restructuring phase, and most countries in the world get a lucrative exchange rate for their currencies. In other words, you get more bang for your buck when you film in Sri Lanka. We offer some of the most competitive rates on locations, villas, hotels, food, transport, permissions, supplies, or whatever costs money.
Even though Sri Lanka does not offer direct rebates for film productions, we assure you that our rates can be as competitive as any country that gives rebates for filming. In Asia, the power of negotiation is still a great skill to process, as the relationship we have built with our ongoing working partners will assure we will get you the best discounted rate on high expenditure costs such as lodging, locations, and food, to name a few.
Film in Sri Lanka for Never-Before Filmed Locations.
There is a certain authenticity when you film in a new exotic film location for the first time. Sri Lanka has mainly been off the radar as a film destination for the better part of the last four decades because of a 30-year-long civil war that ended in 2010. As the country opened its doors to the rest of the world, there was a massive upsurge in tourism and film enthusiasts who wanted to capture a piece of the best-kept exotic film location in Asia. This is the case with the Indian version of the hit series "The Night Manager," which selected Saman Villas as the main antagonist's lair. Filming one of the most beautiful boutique villas for the first time gave the show much-needed authenticity and character.
Film in Sri Lanka to mimic other countries.
We in film understand that it's sometimes impossible to film in the exact location that is mentioned in the script. Due to time and budget constraints, some exotic film locations need to be mimicked to portray them in a production. Sri Lanka has a great advantage in this, as it has the capability to mimic most Asian countries and even some British or European locations thanks to 400 years of colonization by Europeans. For example, South India could be easily portrayed in the northern city of Jaffna. Stone mountain cottages and mansions in England could be easily filmed in the mountain town of Nuwaraeliya. Vast European grass plains could be filmed in the central highlands of Horton Plains. A bustling Asian city like Mumbai could be filmed in Colombo. These are some of the examples where you can mimic many locations when you film in Sri Lanka.
Film in Sri Lanka for great weather and accessibility.
Sitting almost on the equator Sri Lanka is a tropical country that has no clear seasons. Instead, there is a sense of an eternal summer with a constant temperature and light cycle throughout the year. This gives ample opportunity for any filmmaker to film in Sri Lanka all year, a luxury not available in many countries.
No film destination is practical without proper accessibility. Sri Lanka, with its relatively small size, makes it easy to travel between locations. The country also has a well-developed transportation infrastructure for all travel needs, and the development of many highways in the past decade has made accessibility to prominent locations around the country even more convenient. Grab a "tuk tuk" (auto rickshaw) for a 10-minute ride to town, or travel by highway in an hour from Colombo to the southern town of Galle.
Film in Sri Lanka and work with Circle 360!
We at Circle 360 come from diverse backgrounds and understand the Sri Lankan landscape in ways only a person who has lived their whole life in Sri Lanka can. Our expertise will make you feel right at home on our island. Our hardworking team will assist you every step of the way, working in harmony to reach your end goal. We work with the most experienced crew in the Sri Lankan film industry to give you the very best professionals in directing, art, lighting, camera, etc. Circle 360 always has the best interests of our clients at heart and truly embodies the brutal hospitality traits that Sri Lankans are fondly known for.
Conclusion
We hope we proved to you that it is indeed a wise decision to film in Sri Lanka for all the reasons above. This exotic island paradise goes beyond a stereotypical tropical island and often finds its beauty and charm to be unique, diverse, and accommodating. We hope you will pick Sri Lanka as your next filming destination for an unparalleled film production experience.