These stoner movies are for you because It's that time of year again: 4/20, the unofficial holiday for marijuana enthusiasts around the world. Whether you're a seasoned smoker or just looking to indulge in some cannabis culture, there's no denying that 4/20 is a great excuse to kick back, relax, and enjoy some entertainment. And what better way to celebrate than by watching some of the best stoner movies out there? In this blog, we'll be taking a look at some of the top picks for stoner movies to watch on 4/20.
1. Pineapple Express (2008)
One of the most iconic stoner movies of all time, Pineapple Express stars Seth Rogen and James Franco as a pair of hapless stoners who get caught up in a web of danger and intrigue after witnessing a murder. With plenty of laughs, action, and weed references, this movie is a must-watch for any 4/20 celebration.
2. The Big Lebowski (1998)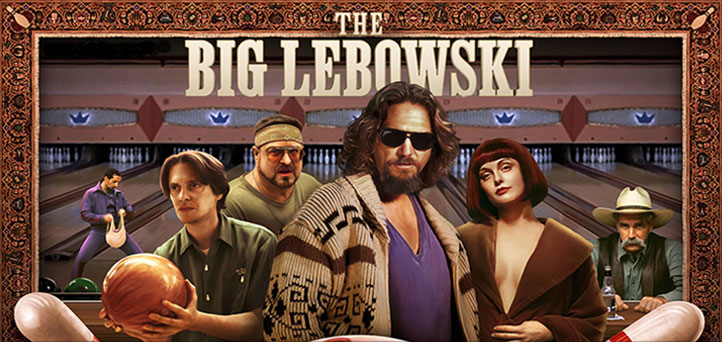 The Big Lebowski has become a cult classic since its release in 1998, and for good reason. Starring Jeff Bridges as "The Dude," a laid-back slacker who gets caught up in a bizarre kidnapping plot, this movie is a perfect blend of comedy, crime, and surrealism. Plus, there's plenty of smoking and bowling, making it a great choice for a 4/20 watch party.
3. Dazed and Confused (1993)
While not strictly a stoner movie, Dazed and Confused is a coming-of-age classic that captures the essence of youth, rebellion, and getting high. Set in the 1970s, the movie follows a group of teenagers on their last day of school, as they navigate relationships, parties, and the looming specter of adulthood. With an incredible soundtrack and a cast of up-and-coming stars (including Matthew McConaughey and Ben Affleck), this movie is a timeless gem.
4. Half Baked (1998)
If you're looking for a movie that's all about weed, Half Baked is the one for you. Starring Dave Chappelle as a pothead who goes to outrageous lengths to raise bail money for his friend, this movie is a wild ride of absurd humor and cannabis-themed shenanigans. It's not for the faint of heart, but it's definitely a crowd-pleaser
5. Harold and Kumar Go to White Castle (2004)
Last but not least, we have Harold and Kumar Go to White Castle, a movie that follows two stoners on a quest for the perfect late-night snack. Along the way, they encounter a host of wacky characters, including Neil Patrick Harris playing a fictionalized version of himself. With its irreverent humor and unabashed celebration of marijuana culture, this movie is a must-watch for any 4/20 celebration.
6. Conclusion
In conclusion, these five movies are just a few of the many great stoner movies out there. Whether you're looking for laughs, action, or just some good old-fashioned stoner culture, these movies are sure to provide plenty of entertainment for your 4/20 celebration. So sit back, relax, and enjoy some of the best stoner movies out there – Happy 4/20!